Saturday, 30th March 2019
1:47PM, lunch at HEMA, Amsterdam
I'm happy to have fixed a number of shoots over the last 2 weeks (or 3 weeks), but apart from the shoot with Nina a while back, I haven't created any images that I'm happy and proud of to share. This is mostly because I couldn't pick the models (as they were all from paid shoots) – which isn't a bad thing!
Looking forward to travel to Deventer tomorrow to meet my friend Lotte and make some images of her. She's one of my favourite person to photograph. The image of her in London: in the tube station and at Portobello Road Market comes to mind.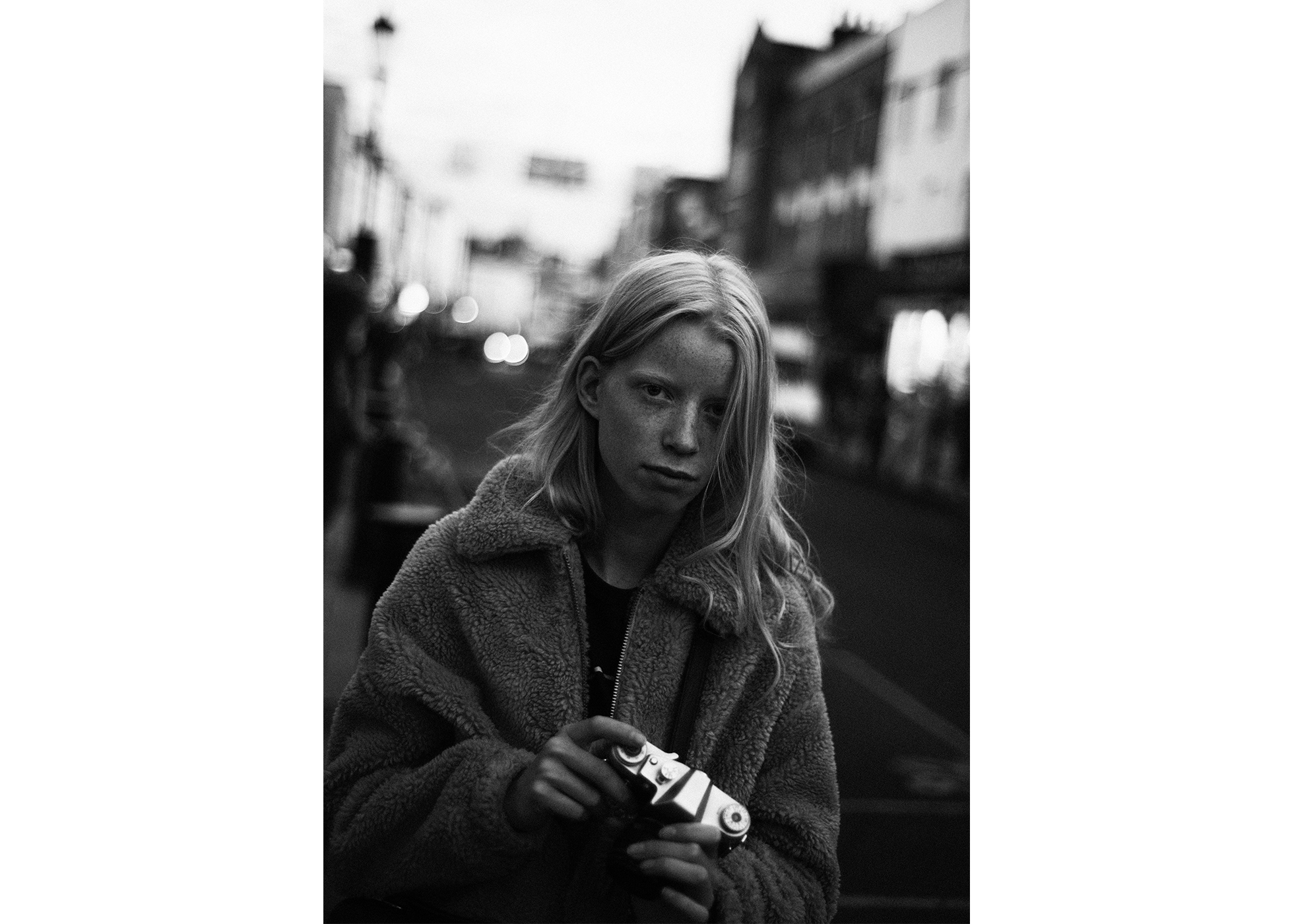 Monday, 1st April 2019
2:51PM, Cafe Boulevard, east of Amsterdam
Spent a really wonderful afternoon yesterday with Lotte at her hometown of Deventer, 1hr30mins away from Amsterdam by train. (Discovered the NS train day-trip deals recently for only €19!!) Should have found out early on, could have saved so much.
We met at 11:14AM outside the train station of Deventer, and went for a nice brunch at the main square. There was still no one (hardly) at that time, and the sun held high and bright in the sky for pretty much the whole day. We explored alleys and the back of churches. Found a nice old ruin part with a restaurant attached to it ('t Arsenaal Restaurant) and took some pictures there – of Lotte smoking at a wooden table. We walked by the riverside too which was super nice. Had more coffee and a free sandwich lunch from the ticket deal + juice, before going to explore an old cemetery on the other side of the town, where she lives. The gate was locked, but we climbed over it anyway (so badass) and walked around the cemetery, which was really tranquil and beautiful.
Ended the day shooting on the platform of the train station in the 'wachtruimte' (waiting room) and got a really nice portrait of her there. Felt really happy with the results and glad that I used the clothes borrowed from PAUW to a good result! Feeling really fortunate as well to have the opportunity like this to spend a day with a local, see new places and make pictures at the same time. This to me, is a perfect day.