Tuesday, 26th November 2019
4:47PM at De Witte Swaen cafe with Elma, Broek in Waterland. Apple pie + latte.
Flight to Copenhagen at 9PM. Leaving house at 7PM.
Bente (the director of Scoop Models) loved the images that I did with Isabella & Alexandra the last time when I was in Copenhagen, and invited me back – I can't wait!
1. Meet Scoop Models: Bente and Cecilie @ 10AM, Wednesday
2. Shoot Rikke Nora @ 1PM, Wednesday
3. Cafe G brunch with Hsien and LiLin @ 10AM, Thursday
4. Shoot Victoria Schumacher @ 12PM, Thursday

Thursday, 28th November 2019
10:42AM @ Cafe G with Hsien, LiLin arriving
Shoot with Rikke Nora yesterday. Shoot with Victoria Schumacher later at 2PM.
A lot has happened in the last 24 hours. Met the Scoop Models team yesterday at 10AM at their office. The people there were Bente, Jasper, Cecilie, Vincent and 4 others that I've forgotten their names/not sure how to spell it out. Bente was really lovely and we spoke in the meeting room; shared with her about myself and my work. Met her husband Jasper whom they both run the agency together since it was started 26 years ago.
Bente also showed me her photos from her younger days working with Helmut Newton! How unbelievable. She looked so great in those iconic Newton-esque style. Went to get clothes at Mango for the 2 upcoming shoots and got back to the office again at 12 noon for lunch. It was a buffet style lunch set in the pantry/kitchen area and food was really good. Danish style and we all ate together in the meeting room – something which I find really heartwarming and also grateful for, to be in the company of the locals. Danish also sounds really cool.

Rikke arrived at 1PM at the agency and we went for coffee first at Espresso House. We had a nice connection! We walked to the Christiansborg Palace, in the compound of the Library Gardens that Cecilie recommended during lunch, and did the shoot there. Got a few photos that I'm really happy with. Met Hsien back at the city center for a walk before heading home.
Right now, we're back in this cafe-restaurant that my cousin LiLin first took us to. Really like the bright atmosphere, food and free flow coffee!! Having a shoot with Victoria at 12PM. I want to get great photos with her.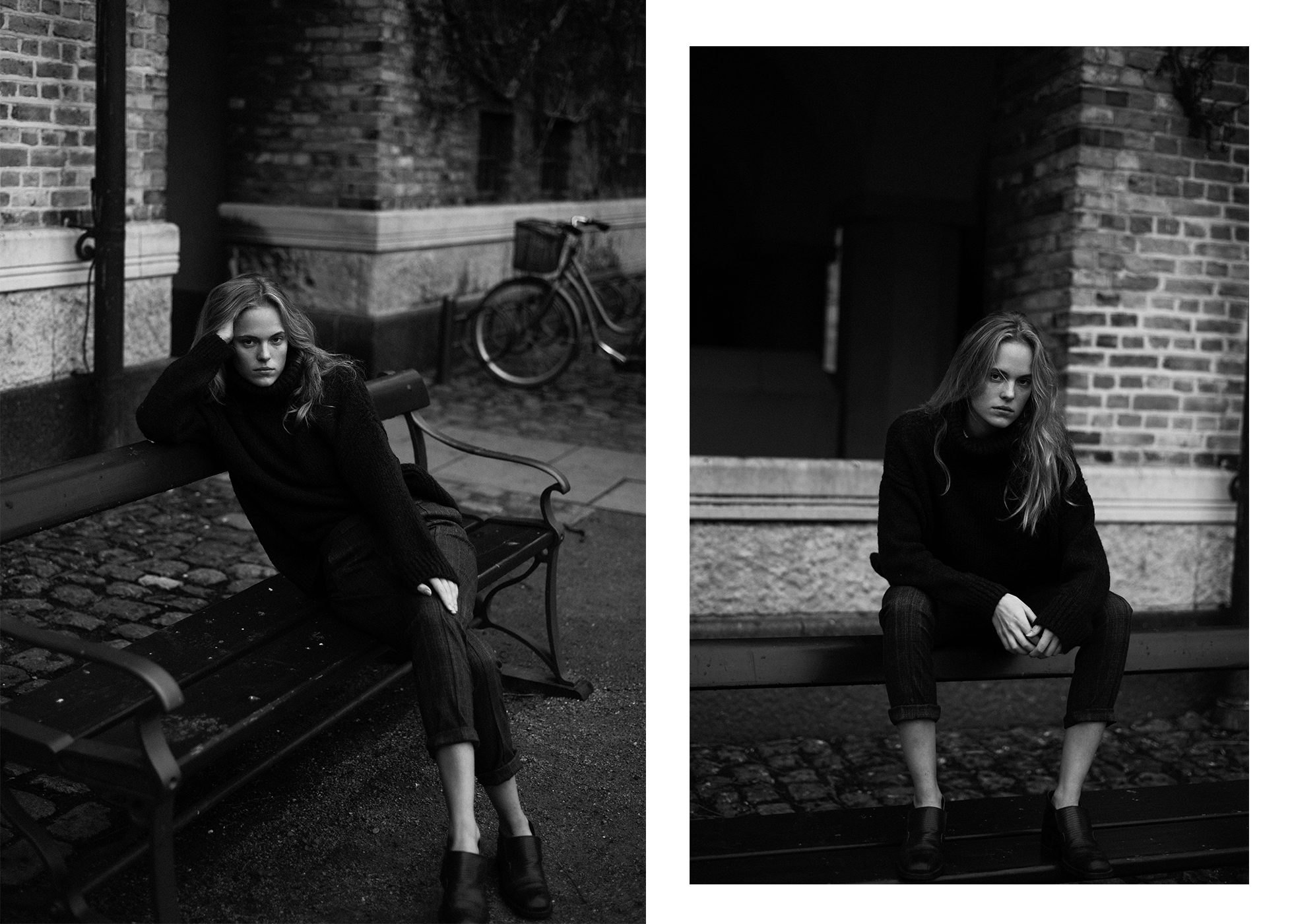 9:36PM, back at Hsien's place
The shoot with Victoria was super good! Really tired now, so I'll just leave this here..