Saturday, 17th November 2018
5:02PM, after IJ Hallen flea market with Jet
Bought an English-Dutch dictionary at a stall along with a German-Dutch one (for fun – got it for free from the kind lady)
It's great to see Jet again! We met at the piano in Amsterdam Central Station at 10AM. Bought a juice before walking to the IJ (river) side for the ferry that brings us to the flea market in the North (NDSM-werf) 15mins away. Before we met, I asked her if she could be my 'mini-model' for the day, and so we decided to spontaneously shoot around the pier before getting on a ferry.
We spoke about our 'first meeting' in London in November of 2017 – where we did the test shoot + cafe + chatting – and how it was special and memorable for her. I was pleasantly surprised and happy she said that as I am all about making every shoot as unique as possible, through really getting know the person I am photographing. It was a very flattering compliment! We took a few portraits on a bench.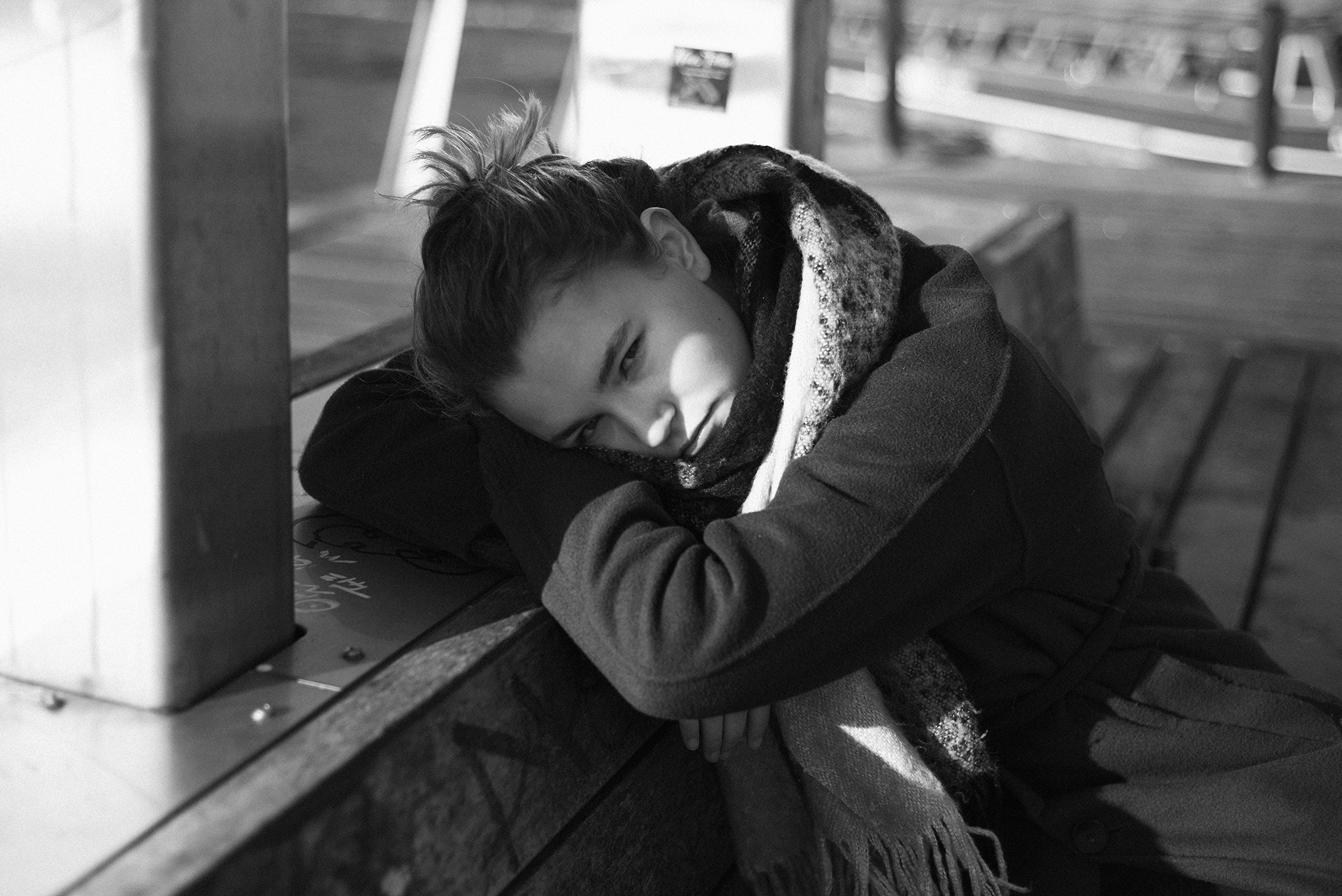 On the ferry, we did some shots with the glass doors (quite interesting). I am starting to embrace and explore 'everyday places and locations' to use as the setting in my shoots, so the ferry shots we did were really fun.
The flea was super interesting as usual (it was Jet's first time there). We saw the usual quirky wares and random objects up for sale. The market managed to hold our interest for about 2 hours before we went to buy some fries with mayo to share (and a broodje kroket for me) at the stalls. Standing beside us at the table was a couple – young parents – who overheard our conversation. I was telling Jet about Singlish, a local way of talking in Singapore, which the father immediately identified, saying that they used to work and live in Singapore for 6 years. What a coincidence! A similar situation happened to us before.
However, the highlight for me only came afterwards when we sat down for coffee back at Amsterdam C.S. The question brought up on the ferry back was: "how much do you think we know each other, in percentage?" I always thought that it was an interesting notion to ponder. I told her that she knew me at 50% – while she said I knew her at 60%. I shared with her a little about my work and thoughts etc. in relation to my family. It's kinda hard to write it down here but it was a great connecting moment.